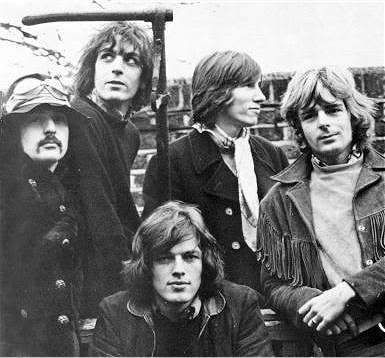 If I say "Pink Floyd", what comes to your mind?
Most likely Dark Side Of The Moon and/or The Wall. Maybe Animals or Wish You Were Here. Perhaps images of flying pigs and elderly citizens with a lot of nose hair playing songs at 40 bpm at Live 8 flash before your eyes. And if you know anything about rock history, you might be thinking of Syd Barrett.
But what were these four upper middle class British gents doing for all those years between Syd Barrett leaving/being sacked in 1968 and the release of Dark Side Of The Moon in 1973? Ladies and gentiles, I give you: Pink Floyd's Lost Years, aka Pink Floyd's Glory Years For Dummies.
I say "glory years" for a reason. I'm a rabid Pink Floyd nerd (got all the albums, all the movies, all the books, all the documentaries, all of everything) and this is without a shadow of a doubt my favorite era in the history of Pink Floyd. I've never subscribed to Syd Barrett's genius. Yes, he wrote some good tunes, but what he was doing simply wasn't my cup of tea.
Their big bloated, over produced, stadium rock era started with the monumental success of Dark Side Of The Moon, and while I like their work from that album on, that wasn't my bag either. Nope, I prefer the shit that was going on inbetween when the band was left to experiment and try to find their voice.

The guided tour starts here: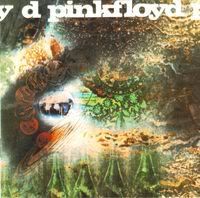 A Saucerful Of Secrets (1968)
In 1967, Pink Floyd's debut album Piper At The Gates Of Dawn was released. It is said that The Beatles eavesdropped on what the Floyd was doing while recording the album at Abbey Road, and then ripped the concept off and called it Sgt Pepper's Lonely Hearts Club Band, but I doubt it. The album (and a few hit singles like Arnold Layne and See Emily Play) made Pink Floyd psychadelic superstars and the world seemed to be their oyster.
Unfortunately, lead guitarist, lead singer, frontman and main song writer Syd Barrett was becoming increasingly unreliable. Some say it was all of the LSD and Mandrax he was putting into his system, others (like bassist Roger Waters) say it was schizophrenia. Either way, it was obvious he couldn't function as the band's leader anymore, and he certainly couldn't be trusted at live gigs. Therefore David Gilmour, an old school mate of Syd's who at the time was playing in a blues rock band called Joker's Wild, was brought in to take over guitar and vocals duties, and the band existed for a short period of time as a quintet. The photo at the top of the post is one of the few taken with both Syd and David in the band.
One day in January of 1968, sick of Syd erratic behavior, the other four members decided to simply not pick up Syd for a gig and just like that Syd Barrett's tenure with Pink Floyd was over. Apparently, he would occasionally show up at gigs and stand in front of the stage, staring David Gilmour down.
Before he left though, he participated in the early stages of the recording sessions for Pink Floyd's second album, A Saucerful Of Secrets. The final track Jugband Blues is all Barrett (and honestly sounds completely out of place), but apart from that no one seems to be able to agree on exactly what he played on the album. It's obvious he plays on Remember A Day (anyone could recognise that trademark, spacey guitar of his) but he may also play on some of the other songs, such as Set The Controls For The Heart Of The Sun.
The rather silly sounding Corporal Clegg was the first song in which Roger Waters touched upon the topic of war as a way of coping with his father dying in World War II. This would become one of the main topics in his songwriting career from that moment on.







More (1969)
Pink Floyd's first endevour without Syd was the soundtrack for Barbet Schroder's film More. The album is quite different from everything else Pink Floyd ever released. There's two heavy, rock songs bordering on proto-heavy metal (Ibiza Bar and The Nile Song, which are really the same song), and quite a few acoustic, almost country-ish, folk tunes like Cymbaline, Green Is The Colour, Cirrus Minor and Crying Song.
There was also a few exercises in electronic, experimental mood music, reminding us that it was indeed meant to accompany a film, and not necessarily something you only listen to. It remains one of my all time favorite Floyd albums, and Cymbaline could very well be the best Pink Floyd song ever written. Unfortunately the song was taken off their regular live set as early as 1971.

Ummagumma (1969)
Ummagumma is definitely the band's most experimental work. Released as a double album - one record of studio recordings, the other of live recordings. I gotta be honest: I only ever listen to the live album. You see, on the studio half the band didn't work as a band. No, each of the four members recorded their contribution individually. It's clear they were clutching for straws at this point, desperately trying to think of new things to explore. Or at least new ways to explore old things.
The "songs" by drummer Nick Mason and keyboardist Rick Wright are completely unlistenable, and Roger Waters' songs are just silly. The only proper song on it is David Gilmour's brilliant The Narrow Way Part Three.
The live half however, is near flawless. Amazing live renditions of Astronomy Domine, Careful With That Axe Eugene, Saucerful Of Secrets and Set The Controls For The Heart Of The Sun. Not the best live versions of these songs ever recorded, but all four of them better than any studio takes ever released.
Atom Heart Mother (1970)
For the next album, the band teamed up with composer Ron Geesin to create the 23 minute title track, a track which I absolutely love. Like Ummagumma, this album also featued more prominent individual song writing from the band members.
Roger Waters' If is mindnumbingly boring and almost identical to parts of the material he wrote for the film The Body the same year and Ummagumma the year before. Apparently he was in some sort of pastoral, acoustic phase. Good for him. Too bad you can't listen to it.
The closer, Alan's Psychedelic Breakfast, is a bad joke gone too far and the less said about it the better. David Gilmour's beautiful Fat Old Sun and Rick Wright's nostalic Summer '68 are much better. Plus, it has the best album cover ever.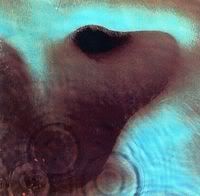 Meddle (1971)
1971 saw the release of Meddle, mostly known for containing the 23 minute epic Echoes, which both musically and lyrically would set the standard for all their future musical endevours. Gilmour's and Wright's harmony vocals came to the forefront for the first time on this track, and it would become one of the band's trademarks over the following decade.
One Of These Days is a nice bit of krautrock with one of very few vocal contributions by Nick Mason, A Pillow Of Winds is a soft acoustic piece that wouldn't have sounded of place on More, San Tropez is a tropical sounding song with a shuffle beat and Fearless is most notable for ending with the fans of the Liverpool football team singing You'll Never Walk Alone.

Arguably the Floyd's least cohesive album (along with A Saucerful Of Secrets), with each track going in a different direction.




Live At Pompeii (1972)
This film was my first introduction to Pink Floyd, which might explain why I prefer this particular era.
The title is a bit misleading since the band only performed three songs at the amphitheatres of Pompeii. The rest were filmed in a studio in Paris. Also filmed later, for a 1974 recut, were scenes shot at Abbey Road studios of the band recording Dark Side Of The Moon. Or at least that's what the film makers want us to think.
In reality, the album had already been finished, so "recording sessions" were staged for cameras. Also included in this 1974 cut is interviews with the band and some bits and pieces from the Abbey Road cantine. Nick Mason's bickering about his no-crust-policy regarding apple pies is particularly entertaining. Once he's informed he cannot get a piece of apple pie without crust, he doesn't want any pie at all. I'll never understand why he couldn't just remove it himself. Perhaps it's an early version of "red M&M's only"?
The film contains what are in my opinion the definitive versions of all included songs. Careful With That Axe Eugene, One Of These Days, A Saucerful Of Secrets, Set The Control For The Heart Of The Sun and Echoes (here divided into two parts, bookending the picture) have never sounded better, before or since.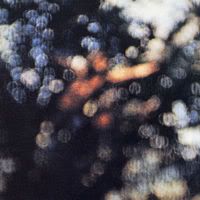 Obscured By Clouds (1972)
Obscured By Clouds was yet another soundtrack album for a rubbish Barbet Schroder film, this time La Vallée. It remains Pink Floyd's most overlooked album, and it's hard to see why. Fans of Dark Side Of The Moon should love this, as it has a very similar production and similar song structures. Childhood's End for example, can easily be seen an early, rough version of Time (off Dark Side).
The only real difference is that Obscured By Clouds doesn't have that pretentious over-all theme that Dark Side had, and it also lacks all those samples of voices, thunder, cash registers, footsteps, heartbeats and god knows what. In many ways, Obscured By Clouds is Dark Side Of The Moon with all the bullshit left out.
The following year Dark Side Of The Moon was released, and you probably know the rest. As always, if you like what you hear buy the damn albums and support the artist. Because Pink Floyd needs your money. They live on the streets, wearing rags, eating out of trash cans, roasting rats over campfires, selling their arses to strangers for a Guinness. You have this one chance to save them from poverty. Take it.
But first download this 19 track compilation I've put together just for you. Yes, you.
(zip) Pink Floyd's Lost Years (98 mb)

From A Saucerful Of Secrets (1968):
1. Let there be more light
2. Remember a day
3. Corporal Clegg

from More (1969):
4. The Nile song
5. Green is the colour
6. Cymbaline

From Ummagumma (1969):
7. Careful with that axe, Eugene
8. The narrow way, pt. 3

From Atom Heart Mother (1970):
9. Summer '68
10. Fat old sun

From Meddle (1971):
11. One of these days
12. Fearless
13. San Tropez

From Live At Pompeii (1972):
14. Echoes part 1
15. A saucerful of secrets
16. Set the controls for the heart of the sun

From Obscured By Clouds (1972):
17. Burning bridges
18. The gold it's in the...
19. Childhood's end

David Gilmour performing
Remember A Day
as a tribute to Rick Wright only a few days after Wright's death: